Harness Lead Conversion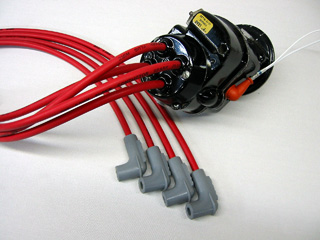 Magneto Ignition Harness Conversion to use Automotive Spark Plugs:
8.5mm MSD Super Conductor Automotive Spark Plug Ignition Wires:
90 Degree Spark Plug Boots:
(Slick / Bendix) Harness Lead Conversion Instructions are copyright and password protected. To view, and/or save the conversion instructions, the code can be purchased for $30.00 through PayPal. Click on the (Pay Now) button below. You will recieve a email with the un-lock code within a few hours. $30.00 will be applied/credited with the purchase of a Harness Kit or Harness Lead Conversion parts over $100.00 at checkout through G3i.
Bendix Series 4 & 6cyl. Magnetos
Slick Series 4 & 6cyl. Magnetos
MAGNETO MODIFICATION (in pdf form)
Reference for 4 and 6 Cylinder Magneto Modification for external coil stud terminal: (Slick , Bendix)
To use G3i Series-1 or Series-2 ignition systems.
.