Harness Lead Conversion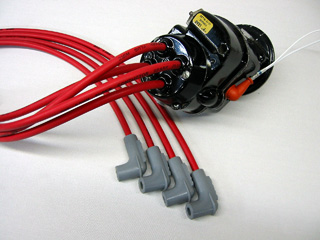 Magneto Ignition Harness Conversion to use aftermarket, high quaility Automotive Ignition Leads and Spark Plugs:
8.5mm MSD Super Conductor Automotive Spark Plug Ignition Wires. Modification to your existing Magneto Harness Cap. Complete kit to convert iginition leads to run automotive spark plugs, included with
90 Degree Spark Plug Boots to work with your Surefly Ignition, or Slick / Bendix Magnetos.
Harness Lead Conversion Instructions (Slick / Bendix) are copyright and password protected. To view, and/or save the (Slick / Bendix) conversion instructions, the code can be purchased for $30.00 through PayPal. Click on the PayPal (Pay Now) button below. You will recieve a email with the un-lock code within a few hours. $30.00 will be applied/credited with the purchase of a Harness Kit or Harness Lead Conversion parts over $100.00 at checkout through G3i.
Bendix Series 4 & 6cyl. Magnetos
Slick Series 4 & 6cyl. Magnetos
.